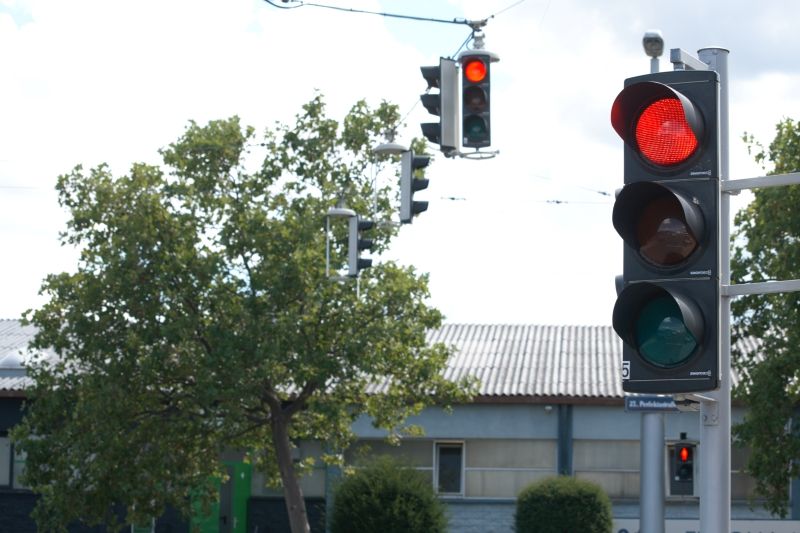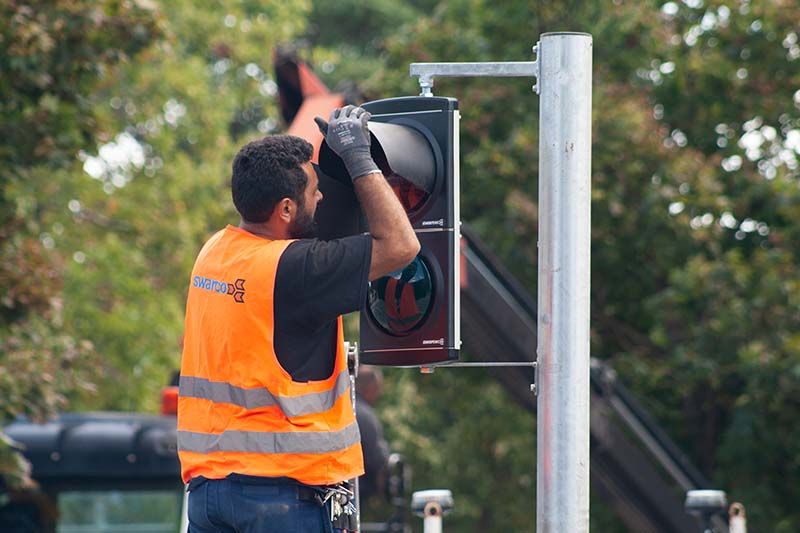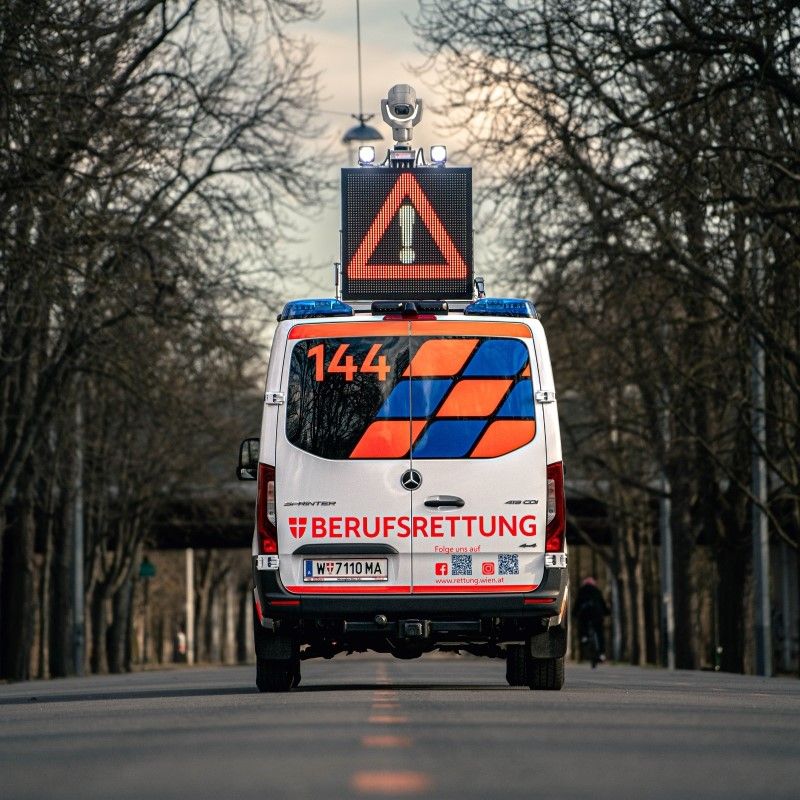 Photo credit: Berufsrettung Wien
SWARCO TRAFFIC AUSTRIA GmbH
Our system integrator in Austria
SWARCO TRAFFIC AUSTRIA GmbH is one of the largest system integrators for traffic signals and intersection controls, traffic detection as well as parking solutions in Austria. We are shaping the mobility of the future through solutions for cooperative connected driving, holistic traffic management and smart mobility. In doing so, we are changing the way people travel: safely, comfortably, sustainably and efficiently.
Our employees are engaged daily in project planning, conception, realisation, management and maintenance of our smart solutions. Proactive, innovative and open-minded, each employee personally ensures that our customers receive solutions tailored to their individual needs, of the highest quality and using the most advanced technology.
As part of the Austrian SWARCO Group, SWARCO TRAFFIC AUSTRIA GmbH offers a wide range of intelligent products and complete solutions for the urban environment. With a powerful organisation and the strength of a group operating in over 80 countries, we ensure optimal use of road capacity, sustainable use of resources and more efficient, safer and comfortable traffic participation.
The company's headquarters are in Perchtoldsdorf near Vienna. SWARCO TRAFFIC AUSTRIA GmbH has a second office in Wattens near Innsbruck.
SWARCO TRAFFIC AUSTRIA GmbH
Mühlgasse 86
2380 Perchtoldsdorf
T. 01-983 57 63-0
FN 57425 z
UID-Nr. ATU31131904
Branch Office
Blattenwaldweg 8
6112 Wattens
T. 05224-52800
IMRPINT
Information pursuant to § 5 (1) E-Commerce Law
SWARCO TRAFFIC AUSTRIA GmbH
Address
Mühlgasse 86
A-2380 Perchtoldsdorf
Austria

T.: +43-(0)1-983 57 63-0
E.:info.sta@swarco.com
Managing Director: Florian Kogelbauer
Commercial Register No.: FN 57425z
Court of Jurisdiction: Landesgericht Wiener Neustadt
VAT Identification No.: ATU 31131904
Chamber of Commerce Membership: Wirtschaftskammer Niederösterreich