Our Leading Idea
INTERVIEW WITH SWARCO'S EXECUTIVES FOR ROAD MARKING SYSTEMS, PHILIPP SWAROVSKI (PS), AND INTELLIGENT TRANSPORT SYSTEMS, MICHAEL SCHUCH (MSCH,) ABOUT THE NEW KEY MESSAGE OF SWARCO:
WE IMPROVE QUALITY OF LIFE
BY MAKING THE TRAVEL EXPERIENCE SAFER, QUICKER, MORE CONVENIENT
AND ENVIRONMENTALLY SOUND.
​​​​​​​
Q: Mr. Swarovski, what does the Leading Idea mean exactly?
PS: In our business, it is all about people being on the way to their individual destinations. Every day, travelers orient themselves with our road safety solutions, in many cases without knowing who is behind the road markings with brilliant nighttime visibility. Only when you drive on a road without any striping, will you notice the life-saving advantages that professional and well-maintained road markings offer. In this way, SWARCO improves the quality of life of everyone, because driving on roads with good road markings is more convenient, much safer, and lets the travelers arrive much quicker at their destinations. And it is a fact that well-guided and smoothly flowing traffic is much more environmentally sound. It is important to note that we improve the travel experience not only on the roads of our planet. You will find SWARCO pavement marking solutions at pedestrian crossings, on airfields, in industrial shop floors, on Formula 1 racecourses, at roundabouts, in the car park, on the playground, on train station platforms and in many more places.
Q: Mr. Schuch, what are your thoughts behind the Leading Idea?
MSch: Traffic and transportation are on everyone's minds because we all want smoother traffic flow, less congestion, quicker travel, and reduced emissions. Whenever this doesn't happen, we see this as detrimental to our quality of life. That is why SWARCO is putting the focus on improving the travel experience. Our key principle is to deliver mobility management and information solutions oriented towards the traveler. We know that increasingly people want to change their mode of travel when on their way from A to B and that nowadays, information about available travel alternatives often plays a really important role in our trips. Whether you walk, drive with your electric car, or ride on a bus or a bicycle: you want up to date, real-time information about things like schedules, the availability of parking spaces or electric vehicle charging stations and the coordination of the different modes of transport is crucial for a smooth, hassle-free, and convenient journey with as little delay as possible. SWARCO provides systems and solutions that consider the entire transportation system of a town or city in a holistic manner. We support the authorities by providing them with connect-ed mobility solutions that improve their citizens quality of life by delivering both higher levels of services and easily accessible trip information to meet their expectations of a seamless and simple-to-use travel experience.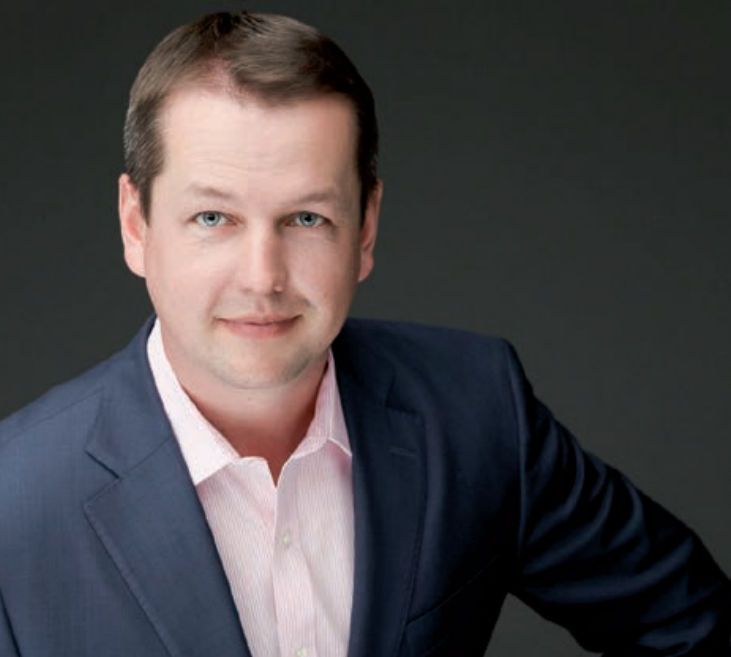 Michael Schuch, COO ITS Division
Q: Mr. Swarovski, INTERTRAFFIC Amsterdam, the world's largest traffic technology exhibition, is a launch pad for innovations. What are SWARCO's novelties from the road-marking systems division perspective and how do they underpin the Leading Idea?
PS: In our Competence Center for Glass Technology and Road Marking Systems, we continue to develop new products and solutions not only in terms of better retroreflection, extended durability and increased environmental protection. Improving quality of life for us also means having a closer look at improving work processes for the applicators of road markings. SWARCO is at the cutting edge in offering hundreds of different customized glass bead blends, which are optimally designed to fit the
​​​​​​​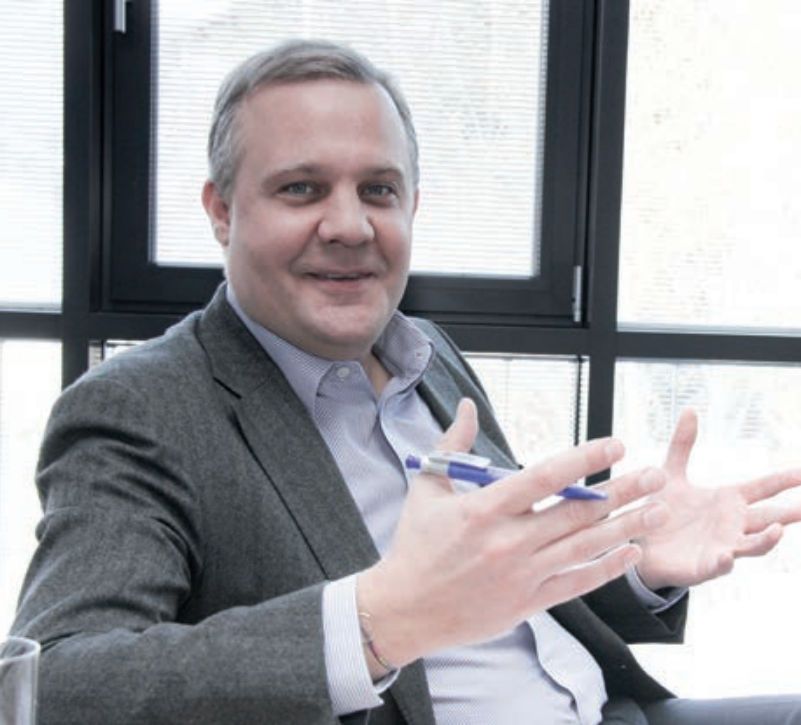 Philipp Swarovski, COO Road Marking Systems Division
individual striping purpose. Blends with our high-performance SOLIDPLUS beads ensure that road marking contractors produce road markings with excellent nighttime visibility that easily meets the standards and road authority demands for long-term performance. In Amsterdam, we premiered a novel marking system especially for indoor use in industrial halls and shop floors. SWARCO UV-LINE is a fast-curing marking system that is dry and functional after just two seconds of treatment with UV light. This not only facilitates the job of the striper, but also drastically reduces the downtimes of production plants for marking work. SWARCO UV-LINE is protecting the environment, as it is a solvent-free system that can be used worry free in sectors where odor is also a critical factor, such as the food or pharmaceutical industries. (Read more on page 19 of this issue.)
Q: Mr. Schuch, what are SWARCO's innovations from the ITS division perspective and how do they underpin the Leading Idea?
MSch: Our future-proof solutions leverage the concept of the connected traveler - including autonomous vehicles - as enabling elements for the upcoming deployment of mobility as a service. All our actions are building blocks towards our vision for the future of mobility management: fully digitalized, integrated and interactive. For example, we invested in R&D to make our road infrastructure systems communicate with cars, buses, and trucks: In the Netherlands, we enable intersections to connect to vehicles for better traffic flow through the TALKING TRAFFIC initiative; while in Norway we have successfully demonstrated our Traffic Light Assistant and Traffic Light Forecast solutions together with Volvo. At Intertraffic in Amsterdam, we will premiere a full range of C-ITS ready solutions, including an 'App' for cyclists. Advanced management of Public Transport fleets, leads to improved service quality, which helps to encourage modal shift, leading to a safer and cleaner environment for everybody. On-board solutions for future Public Transport vehicles include safety and security applications such as eco-driving and passenger monitoring – which make services more cost-efficient, greener and provide higher care levels for vulnerable travelers. We are starting to use AI technology, along with data fusion and modeling, to help us process the huge quantities of data now coming from mobile devices and smart sensors. This gives us enhanced situational awareness about what is likely to happen in the short, medium and long-term future at intersections enabling us to further evolve our adaptive Urban Traffic Control systems. Our final goal is to empower cities to shift from traditional infrastructure-based transport management towards a data-driven, more accessible, reliable, effective and tailored 'asa-service' approach built around the users.
Q: And what about the enabling technologies for which SWARCO is known globally?
MSch: Of course, we have innovations within these parts of our business as well! For example, SWARCO continues to be the world leader in the field of LED traffic lights, where we are integrating new features such as environmental data collection and pedestrian detection to improve safety. SWARCO LINE TECHNOLOGY is another innovative approach to reduce the amount of wiring and equipment needed on the street at intersections and pedestrian crossings, as well as opening the possibility for better communication between the traffic controller, traffic detectors, and the signal heads. As you see, we have lots of ideas for improving quality of life and creating better travel experiences.
DO: Thank you very much for these insights, gentlemen.