It takes know-how
Drop-on beads that fit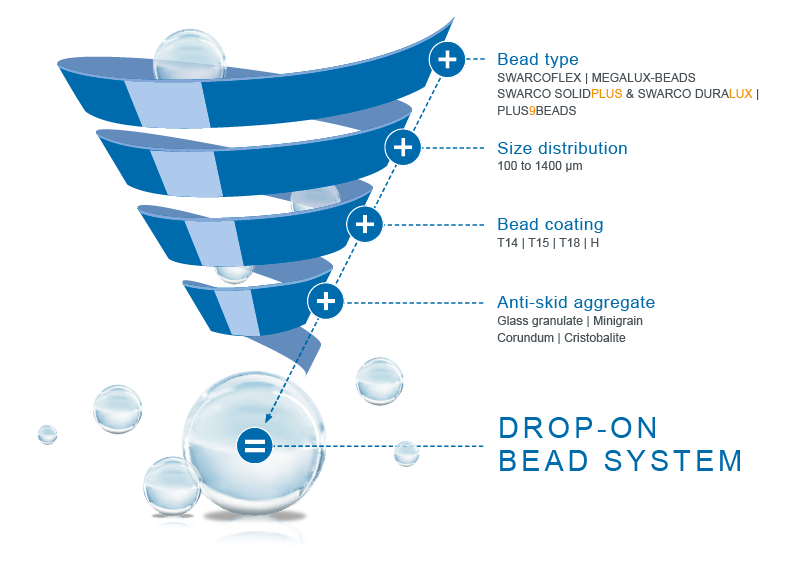 Drop-on beads are the cornerstones for the visibility of road markings at night.
They create a high level of initial retro-reflection in new markings and make driving at night much safer. But which
drop on beads systems are the right ones?
We can draw on our 50 years of glass bead and marking binder knowledge to provide recommendations on:
bead type
size distribution
coatings
anti-skid particles

For optimum work results and safe driving.