SGS-48 MINI TRAFFIC CONTROLLER
State-Of-The-Art Traffic Controllers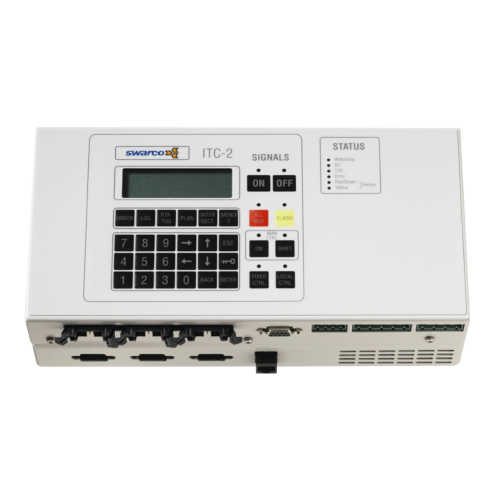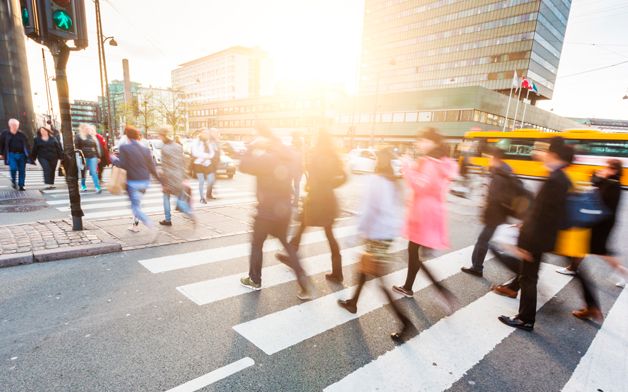 SWARCO is one of the leading companies worldwide in the development, production and sales of traffic and motorway controllers and communication equipment for traffic management systems.
The SGS-48 MINI is the low-cost version of the SGS-48 Controller. Providing the same modular design and the flexibility of the SGS-48, this mini-version is a cost-effective choice for small intersections and pedestrian crossings.
SGS-48 MINI: POWERFUL – FAST – COST EFFICIENT
The SGS-48 MINI has four signal groups and can be installed on a DIN-rail in a small cabinet.
The controller is in accordance with European and national standards and regulations.
Compactly designed SGS-48: with size 290x150x75 mm, and weight 1.5 kg.
Benefits
The built-in operator panel allows full control and access to all parameters. The police key can switch signals on/off and to amber flash as well as full stage control. The RS232 terminal interface provides further access to the internal software for control and debugging. The parameters are password protected with two security levels.
The detection system is based on MID-8D inductive loop-detectors with up to eight loops.
Lamp group cards with triac outputs for 230 or 42 VAC with full voltage and current monitoring on all outputs.
Optional relay input or output control I/O-card.
CPU-board with i386 processor for control and supervision of functions. The CPU has a real time clock with battery backup
SGS-48 MINI is also available in 42V version
SOFTWARE FUNCTIONS

The SGS-48 MINI controller's standard software provides a large number of parameter-controlled functions.

There are 16 traffic plans and 16 traffic situations available with standard parameters for programming of local and central co-ordination. Cable-free linking is possible with a GPS clock.
The controller can have eight primary stages and an unlimited number of secondary stages. The logic is signal group controlled with a full conflict matrix between all groups.
Traffic counting with internal detectors with seven-day backup. User defined counting interval.
Fulfils Scandinavian LHOVRA specification.
Built-in bus priority functions.
Built-in advanced programmable control logics enabling the user to create new functions.
For control and supervision SGS-48 MINI has interfaces to Omnia/Utopia/Spot, Omnivue and EC-Trak UTC systems. The controller can send SMS or e-mails in case of faults.
Internal web-interface.




CONFIGURATION AND TESTING

For configuration and test of parameters, a Windows-based, easy-to-use software tool is provided.




SAFETY

A safety CPU guarantees that no hazardous situations occur. The CPU monitors:

All colour and green/green conflicts
Signal sequences
Min. and max. times for all signal states
All flash periods
All min. and max. cycle times
Wait lamp duration
Min. and max. lamp load for red, amber and green
Min. and max. main supply voltage for safe operation
Min. and max. main supply frequency
Max. mains voltage dip before restart




TECHNICAL DETAILS

Basic sizes: 4 signal groups
Eight loop-detectors
Voltage: 230 V AC ±15%
Ambient temperature range: -40 - +80°C
Load per output: max. 500 VA
I/O interfaces: 5-48 V, 100 mA
Communication: RS 232, Ethernet
System connections: Utopia/Spot, Omnivue, EC-Trak
Certifications: EN-12675, EN-50293, HD-638 S1