SPS 2Twenty Bollard
Highly Versatile Slim Line Bollard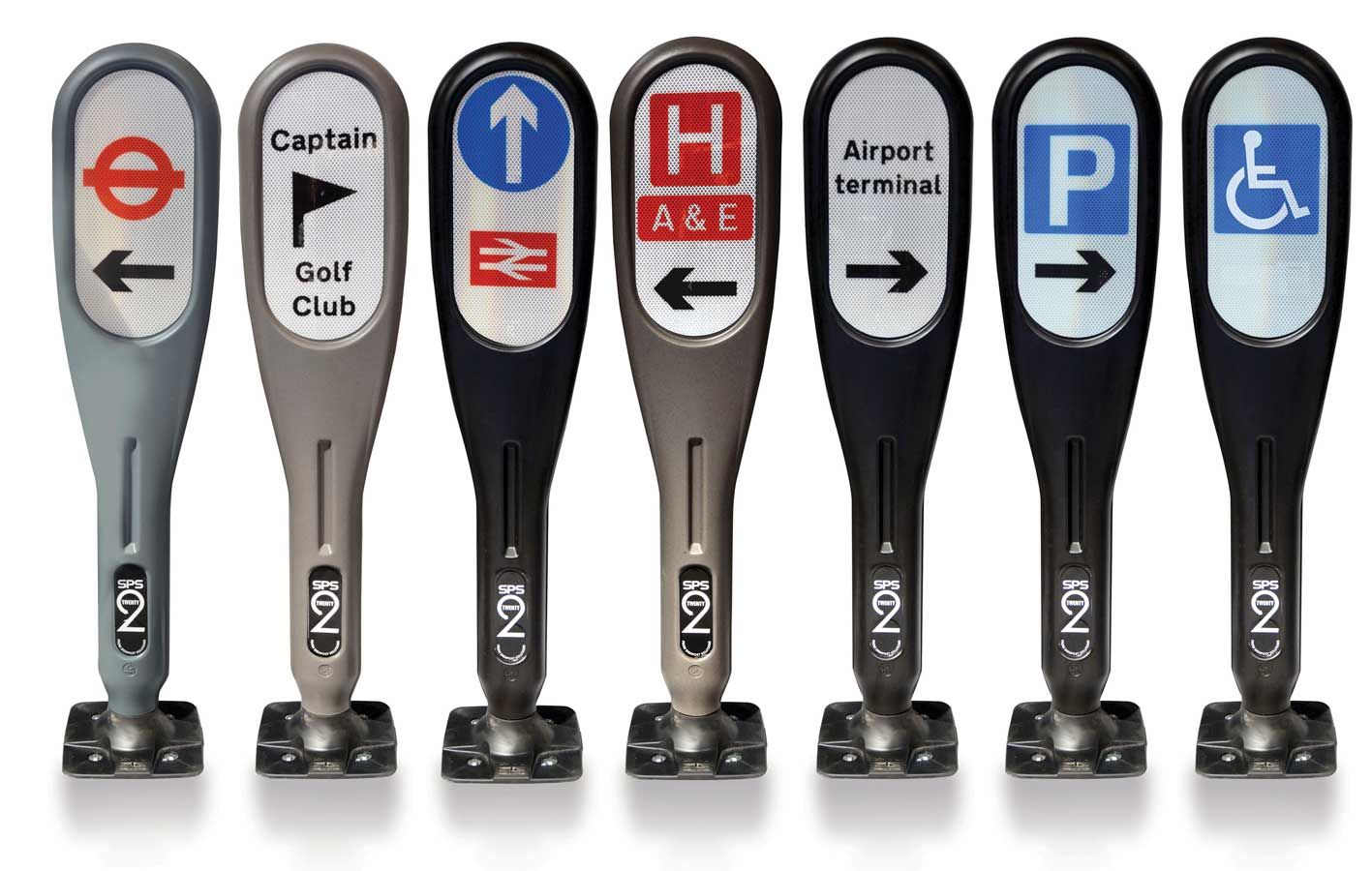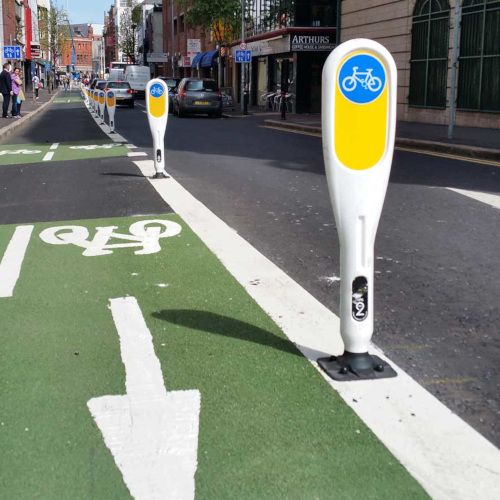 Slim line bollard suitable for numerous highways and commercial applications
The SPS 2Twenty is a highly versatile slim line reboundable bollard. The graphics can be customised to your requirements and it has been designed around the key elements of the highly successful SPS 3Sixty bollard.
The double sided SPS 2Twenty bollard can house upto four UK regulatory signs. Both of these faces are recessed and easy to clean with just water.
A synthetic low-profile rubber base delivers excellent levels of vandal and impact resistance. The absence of any springs or mechanical parts reduces the likelihood of failure and exposure to erosion.
The 2Twenty is ideal for cycle lanes, car parks, hospitals, airports, train stations, supermarkets, in fact anywhere that needs distinctive and stylish delineation.
No springs or mechanical parts that can lead to premature failures
A synthetic low profile rubber base that delivers unparalleled levels of vandal and impact resistance
Impact resistant from any direction


Manufactured to be modern and aesthetically pleasing
Customisable graphics and colours designed in house
Easily Cleaned with just water, no chemicals required​​​​​​​
Easy to install with numerous methods of installation​​​​​​​