Sign Posts
A sign post suitable for every application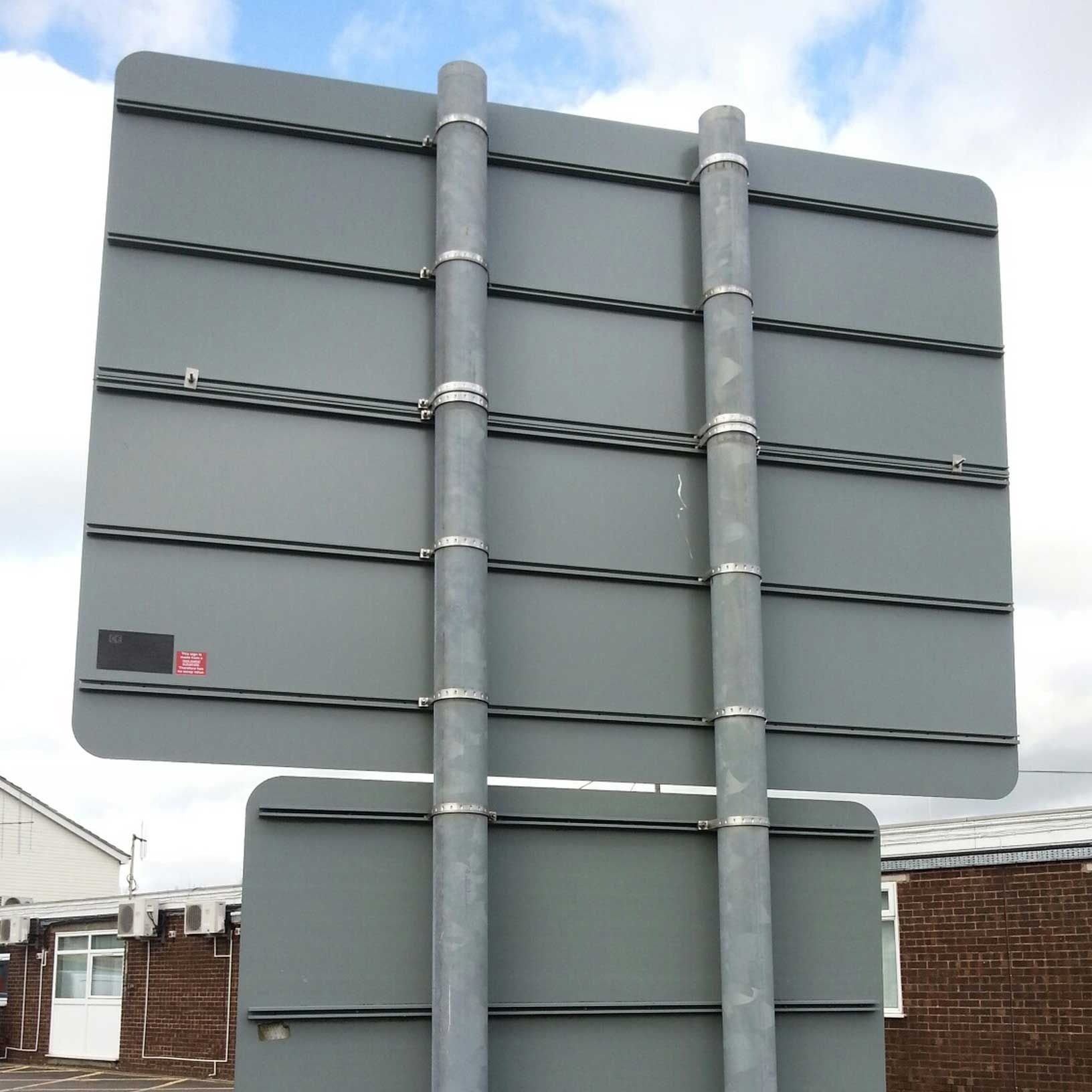 A sign post suitable for every application
At SignPost Solutions we manufacture a complete range of steel sign posts including straights, widebase poles, lighting columns and bespoke cantilevers, hoops and brackets.
Our traffic signposts are constructed from grade S275 steel and hot rolled to the dimensions and tolerances given in BS EN 10219-2.
To facilitate the requirements of the market we hold a large stock of a range of different diameter poles and lengths. We provide a complete range of finishes including galvanised, PVC coated, powder coated, painted to name just a few, some of which are stated below.
PVC Coated Poles
PVC coating of steel posts is a tried and trusted method of administering corrosion resistance to the steel substrate, whilst offering an aesthetically pleasing appearance to the roadside equipment.
Galvanised Poles
Prior to delivery posts will be hot dip galvanised to provide a minimum coating of 70 microns (for wall thickness greater than 3.0mm & less than 6.0mm) or 85 microns (greater then 6.0mm) on all internal and external surfaces in accordance with table 3 BS EN ISO 1461. Any fabrication and drilling of posts, or other fittings, shall be carried out prior to galvanising.
Finally all our steel posts meet the requirement of CE marking and are delivered with Ce Certification EN 12899-1. Prior to delivery PVC posts will be wrapped in a protective blue sleeve and al other bundled together to prevent damage.

We stock and manufacture all highways spec finishes
Lead times reduced as large UK stock holding
Complies with all relevant standards and are fully CE marked
Free design service on bespoke products and brackets​​​​​​​