Zephyr
ITS & Sign Management from SWARCO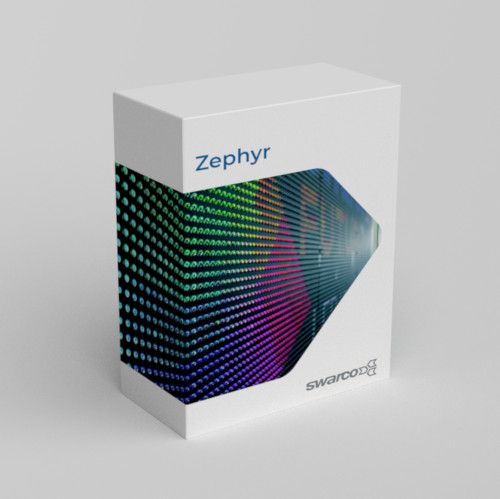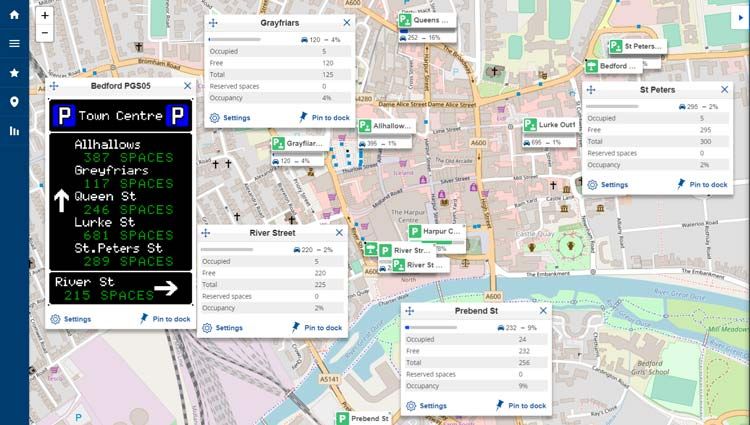 Zephyr from SWARCO is the ultimate sign and parking management system. Zephyr is a user-friendly web-based management system designed specifically to manage full colour matrix signs, car parking systems and warning systems enabling you to create, upload and schedule text and graphical messages.
Zephyr also manages speed warning signs and school signs as the platform can be used to access data on traffic data, speeds and volumes as well as set timetables, on/off times and provide key information such as power monitoring, LED monitoring and radar monitoring, all vital information on these safety critical signs.
A key feature of Zephyr is the zoom and pan map navigator, pinpointing all your assets in their locations and providing a preview of the relevant sign message and status.
With over 35 clients using the system already, Zephyr has a proven record in intelligent traffic management.
Zephyr is a part of the MyCity platform.
Read our references or contact a member of the team to find out more.
Hosted in an ISO270001 certified data centre
Statistical data & reporting
Key benefits of Zephyr include;
Access anywhere via web browser such as Chrome, Edge or Firefox
Easy to use interface especially designed for full colour matrix signs means any message, image or pictogram can be used for simple drag and drop, free text or uploads via bitmap
TSRGD Rule checker to ensure all messages are compliant with the rules and regulations
Location management via the map, as it pinpoints all assets
Statistical information for strategy analysis
Quickly view asset status, schedule and fault reports at the touch of a button
Timetabling, mass messaging and scheduling allows for strategy planning across a region
Hosted in a secure ISO27001 certified datacentre, information is safe yet accessible
Variety of communications include popular options such as GPRS, UTMC, 3G/4G
UTMC Compatible
Each user has their own account, improving security and each user can setup their own preferences
Works with the following SWARCO products:
Zephyr in the City of Bedford
THE CHALLENGE - IMPLEMENT A FLEXIBLE PARKING GUIDANCE SYSTEM FOR THE CITY
With innovative parking guidance systems, SWARCO is helping to save time and create a more enjoyable experience in Bedford, England using dynamic signage and real-time information.
The capital of the English county of Bedfordshire faced the following challenge: Due to a new bypass, the traffic flow and routes in the city centre of Bedford had changed dramatically. As road users could no longer take their usual routes, there was chaos and general confusion. New signage and a new parking guidance system were needed for drivers who wanted to park in the city. With this order the Bedford Borough Council turned to SWARCO, a leader in the provision of traffic
information.
Flexible parking management with Zephyr
The main focus of the innovative solution from SWARCO was 6 dynamic signage systems, which display the current occupancy of the car parks, the specific directions to the car parks and any
other information required. This flexible parking management is made possible by SWARCO's web-based Zephyr guidance system. In plain language: Zephyr records all relevant data and can be programmed to automatically change the content of the signs. In addition, even the graphics of the displays can be individually determined. A new counting system has been installed at key stations to ensure that the number of free parking spaces still available is always as accurate as possible.
Less stress & lower emissions
Clear directions to the nearest car park, information about available parking spaces on the street
and in multi-storey car parks are key factors in shortening the annoying search for a parking space
and, as a result, reducing traffic and emissions. Not to forget: Finding a free parking space quickly
keeps driver stress levels low. SWARCO was able to complete the new parking guidance system
efficiently and in time for the pre-Christmas season, Bedford's busiest season. The 800,000 Euro
project also included 12 new flood warning signs installed by SWARCO.
"Bedford Council's IT Department required compliance to the latest standards for cyber security
for the hosted system. By designing in security features to the Zephyr user interface and using a
secure datacentre to host the server we were able to demonstrate full compliance."

Andrew Walker, Business Development, SWARCO UK
University of Warwick
KEY FACTS
47 VARIABLE MESSAGE SIGNS
7 COUNT LOCATIONS
ONE MANAGEMENT SOLUTION - ZEPHYR
Based on the outskirts of Coventry, the University of Warwick came to SWARCO when they needed a new system to manage car park occupancy and to deliver leading parking guidance across the 720 acre campus.
Working together to find a solution, the university and SWARCO designed a solution that would allow them to manage the entire site easily using a cloud-based system alongside forty-two dynamic Variable Message Signs (VMS) which display parking space availability to drivers in real-time. Two full colour VMS have also been installed on campus to supply traffic information such as event information or to advise of road closures, keeping drivers fully informed. The car park data is collected from seven car park counters and inductive loops that record vehicles entering and exiting the car park.
The system is managed via SWARCO's intelligent Zephyr solution. The car park data and information can be accessed anywhere at any time, giving the customer full control. Docking their assets onto a zoom and pan map, they are able to view asset location as well as status, history logs and live data and are able to create reports from the data collected without needing to go to site. Using Zephyr they are also able to set messages on the full colour VMS in real-time.

Founded in 1965, Warwick is one of the UK's leading universities, regularly featuring in the top ten of all major domestic rankings.
Tony Gillings, Project Manager, SWARCO UK
"This project is part of ongoing works at the University, and we are
proud to further extend our working relationship. Our leading traffic
solutions and technologies will help the University to effectively
manage its car parks and provide university staff and visitors with
the necessary guidance and information they need to park safely
and efficiently."