PARKING AND MORE
The Smart App for Your City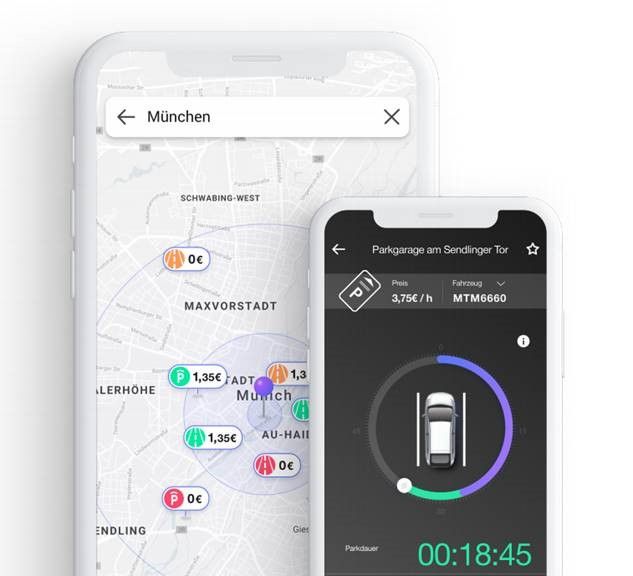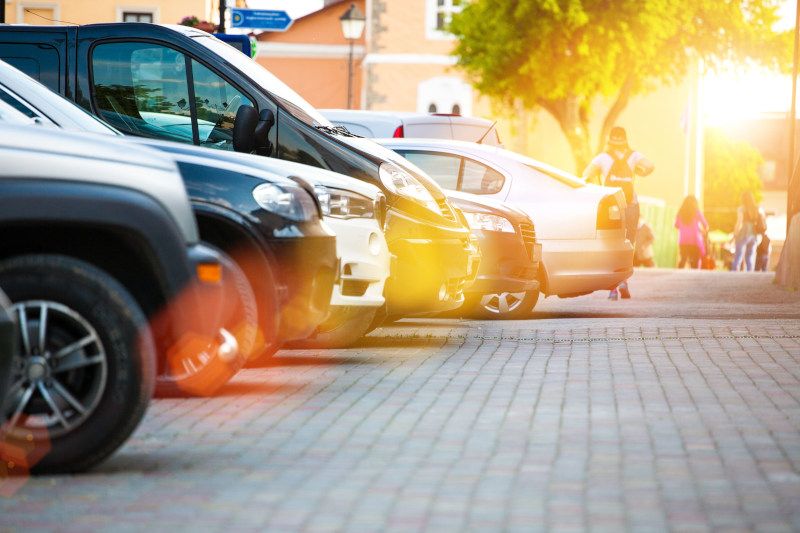 The app provides a complete integrated solution for cities and communities with the modules "Find", "Book", Navigate" and "Pay". The user finds available parking spaces and eMobility charging stations near the desired destination and is conveniently navigated by the app. Parking spaces for charging electric vehicles can be booked in advance via the app and reserve.
The app uses the parking space allocation data from the parking guidance system of the city, this data can be supplemented by further sensors for the detection of vacant parking spaces. Nationwide charging infrastructure information is fed directly from the city, via SWARCO and through collaborations with lemnet and hubject.
The parking process or charging process can be processed via the app, for example, by credit card, SEPA direct debit or even PayPal cashless, both at on-street and off-street areas.
Benefits
Use of existing data sources of the city such as the parking guidance system and thus secures already made investments of the city for the future of Smart City.
Combines essential basic services "Find", "Book", "Navigate" and "Pay" in an app for the areas of parking and electromobility
As a ready-made app, it is made available to interested cities and municipalities free of charge for all basic services
The app adapts to the specific needs of the city, such as the integration of the city logo and city-specific CI elements but also special applications
If required, the app can also be integrated into existing, higher-level Smart City apps
The app combines the interests of the city and citizens in terms of functionality and operation
The app is available for both Android and Apple iOS devices and can be loaded via the corresponding app stores. The city-specific adaptation is carried out on the basis of the home location via the backend automatically after initial installation. The background system of the app is based on the integrated parking management system of Swarco and ParkHere and, as a central, higher-level management platform, handles the control, communication and administration processes. Based on Swarco's parking guidance systems installed in more than 180 cities, the app's back-end system will be supplemented, enabling the use of basic services beyond city limits.