POLIFINA
LED Street Light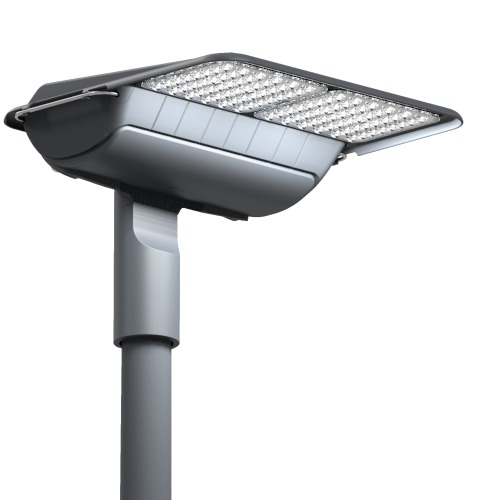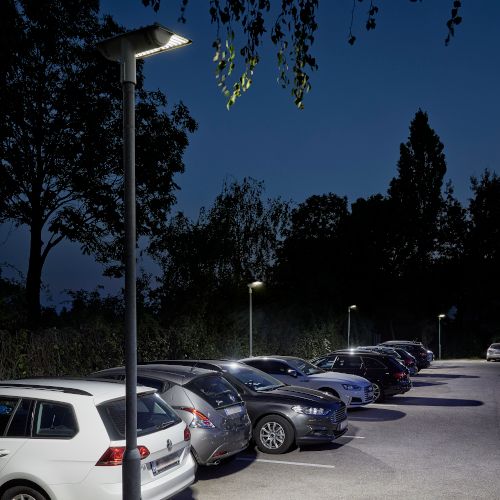 With POLIFINA, SWARCO has incorporated for the first time its decades of experience in plastics processing into street lighting production. Due to its polycarbonate housing, POLIFINA not only offers significantly reduced weight, but also scores points for its ease of installation and maintenance.
Its contemporary, timeless design allows it to blend in seamlessly
into a wide range of different environmental scenarios. The design has deliberately gone for function over form which was developed in collaboration with a design agency.

Resistant Polycarbonate Housing
Reduction in
Life Cycle Costs
Sensor and
Smart City-Ready
UV-stable, weather- and impact-resistant polycarbonate housing (more than 30 years in use)
Significant reduction in life cycle costs and in the product carbon footprint (CO2-footprint)
Less weight, innovative and easy-to-handle design
Driver unit is accessible and changed without tools
Cover is anchored during removal
Simple cable entry
Guide pins for simple assembly
Electrical isolating switch for immediate switch-off when it is opened
DIALux Plugin
With the lighting design software DIALux you can design, calculate and visualize light professionally. DIALux is used as a planning tool by lighting designers and meets the requirements of modern lighting design and lighting calculation. Therefore SWARCO is also an official DIALux partner.
To download the DIALux Plugin please click the button below.