CITERA
LED Street Light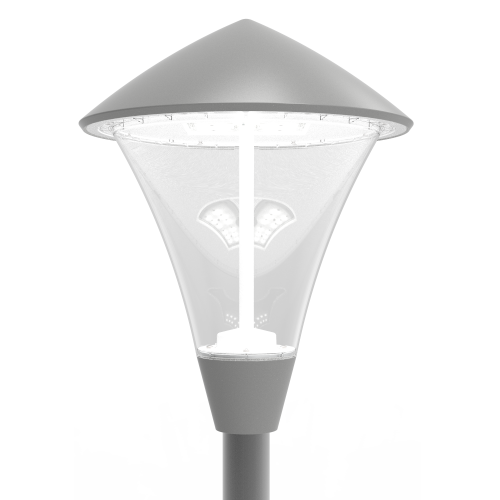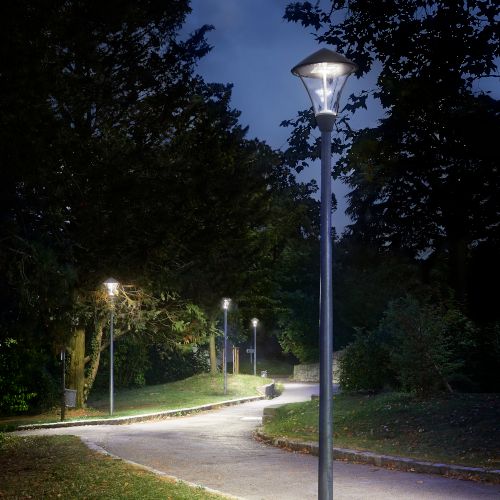 CITERA is a decorative, energy-saving and timelessly elegant solution for low pole heights. It is primarily used for lighting solutions on residential and service streets, cycle paths, in parking areas and public parks.
Optimized for vertical lighting classes in conformity with EN13201. The classical design coupled with state-of-the-art LED technology guarantees optimized lighting for decades.

Comfortlight for
Pleasant Light Atmosphere
Quick and easy pole mounting by two screws
Opened without tools
Tolless exchange of driver unit
Toolless light source replacement (optional)
Connecting cable included
Top-mounting piece for Ø 60 mm or 76 mm
Electrical isolating switch for immediate switchoff when it is opened
Secure locking of the cover by stainless steel interlock
DIALux Plugin
With the lighting design software DIALux you can design, calculate and visualize light professionally. DIALux is used as a planning tool by lighting designers and meets the requirements of modern lighting design and lighting calculation. Therefore SWARCO is also an official DIALux partner.
To download the DIALux Plugin please click the button below.