AREDO DESIGN
LED Street Light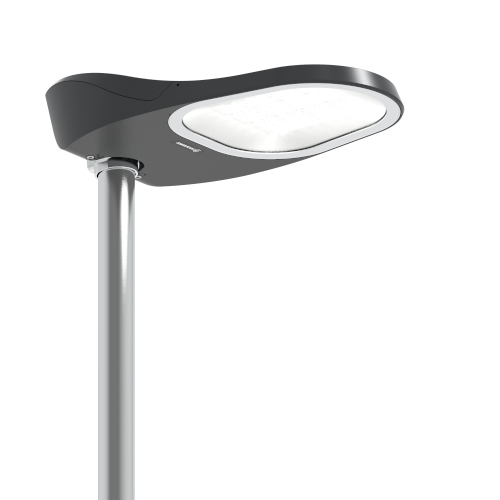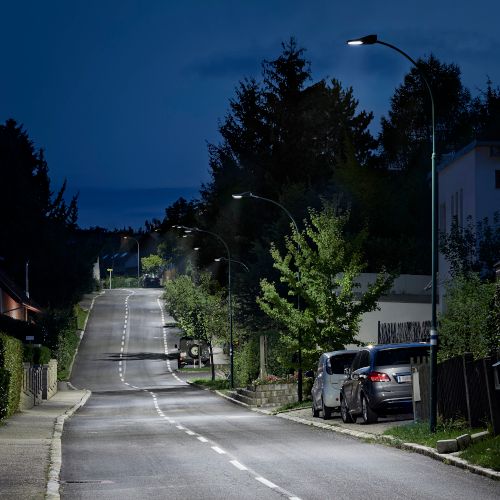 The AREDO Design combines state-of-the-art design with the latest technology, low acquisition costs and sophisticated construction for maximum service life, as well as fastest and simplest maintenance.
The technical look in a compact design makes AREDO Design a versatile lighting solution with a wide range of applications. AREDO Design is designed for an intuitive, quick and efficient installation. And the driver unit service is also 100% toolless, which means that it can also be done quickly.

Light Unit
"Sealed 4 life"
Sensor and
Smart City-Ready
Driver unit is accessible and changed without tools
Integrated, universal top/side mounting piece for Ø 42, 60 or 76 mm
Electrical isolating switch for immediate switchoff when it is opened
Cover unit is locked securely with a stainless steel locking bolt
Housing construction allows the installation of individual smart city components
Long service life: L80B10 > 150,000 h to reduce the total cost of ownership
DIALux Plugin
With the lighting design software DIALux you can design, calculate and visualize light professionally. DIALux is used as a planning tool by lighting designers and meets the requirements of modern lighting design and lighting calculation. Therefore SWARCO is also an official DIALux partner.
To download the DIALux Plugin please click the button below.