ePORT
Multipurpose modular solar canopies for car parks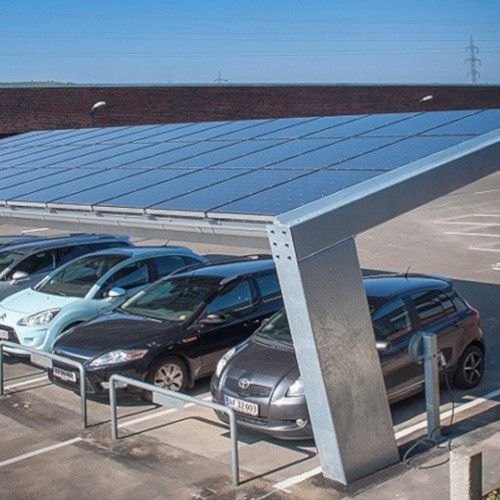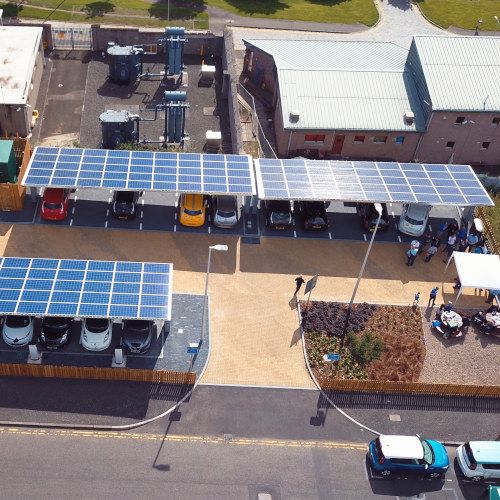 The ePort solar parking solution enhances the customer experience, with canopies providing shelter and shade from the elements. The solar canopies capture abundant free energy directly from the sun, transforming exposed car parks into power stations.
The modular design of ePort ensures that scaling-up of project capacities is easily achieved. The assembly methodology has been optimized to ensure fast and economic installation. Economies of scale can be easily achieved to ensure competitive mounting system costs and reliable solar infrastructure.

Why ePort?
Better utilization of exiting parking areas
Produce sustainable energy at competitive rates
Multi-purpose alternative to complex roof systems
Provide comfortable shaded parking spaces that offer covered protection for vehicles
The Green Solution
The ePort solution helps to reduce carbon footprint in multiple ways.
ePort uses 40% less steel compared with conventional construction and this combined with the production of green electricity really helps to lower the carbon footprint.
Integrated Charging for Electric Vehicles
Electric Vehicle (EV) charging equipment and ePort can be easily integrated into one solution. The EV Charging hardware is discreetly hidden within the upright legs of the ePort system, with only the charging socket visible to the user.
EV charging hardware can be integrated when ePort is initially installed or retrofitted at a later date.