EVOLT PUBLIC 7
Your Entry into the Evolt Product Family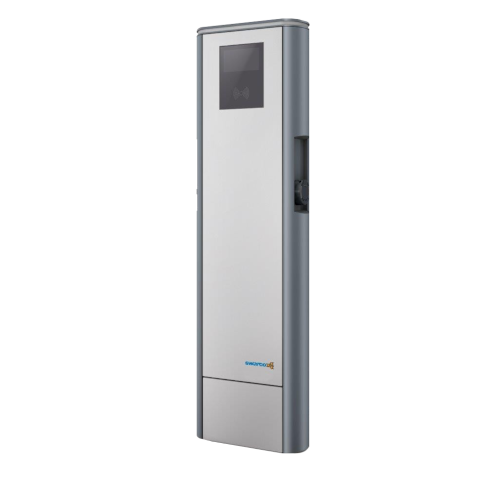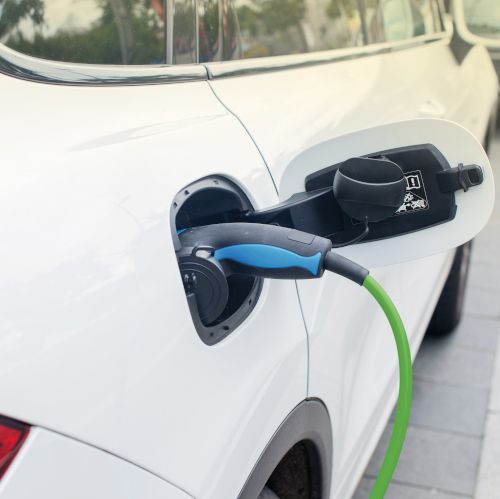 The SWARCO EVOLT PUBLIC 7 meets all the requirements of a modern charging infrastructure.
Due to the interactive displays the charging station can function as an information terminal.
With that charging station SWARCO offers a solution for the cost-efficient installation of a charging station in an public area.
The products of the EVOLT PUBLIC-Series represent a flexible and modular extendable infrastructure, which exceeds current standards and security requirements and therefore offers enough flexibility for future solutions.
Possible areas of applicataion:
Charging of electrically operated vehicles in public and semi-public areas.
Post-Paid billing and logging of load and consumption data
Extension of the public mobility chain by the factor "electromobiltity"
Initial equipment by EVU's in public areas.
Charging stations for company depots, car parks, public parking areas and retail
Stations for car-to-go projects.
Benefits
The charging stations of the "VE-Public" series offer a variety of functions:
Charging of electric vehicles according to IEC 61851 "Mode 3", optionally also "Schuko".
Connection and control via iPhone® and digital devices are possible.
Central monitoring, maintenance and evaluation.
Central billing option in pre-paid and post-paid procedure.
Content management system for the central maintenance of the display content.
Casing made of stainless steel and aluminum.
Full-service including planning, installation, safety-related system check as well as commissioning and maintenance.
Lockable modular plugs.
| | |
| --- | --- |
| Type designation | evolt Public 7 |
| delivery time | 6-8 weeks |
| | |
| Technical property | |
| charging power | 2 x 22 kW |
| charging mode | mode 3 |
| | |
| Operating concept | |
| selection of sockets | capacative button |
| user guidance | graphical display |
| communication | optionally GSM |
| | |
| Mechanical execution | |
| dimensions (WxHxD) | 530 x 1650 x 200 mm |
| weight | 70 kg |
| mounting | concrete foundation |
| | |
| Electrical execution | |
| max. suplly line / max. power | 3 x 63 A / 44 kW |
| max. supply line cross section | 4 x 35 mm² |
| measurement of voltage | S0 pulse counter each plug |
| counter field according to TAB/TAEV | optionally |
| | |
| Usability | |
| user identification | RFID / PIN |
| billing | Optional in Verb. mit GSM / OCPP 1.5 |
| | |
| Safety | |
| FI type | FI type B |
| kind of protection (IEC 60529) | IP 44 |
| protection class (DIN EN 61140) | 1 |