EVOLT PUBLIC 46
Unique Combination of Charging Station and Information and Advertising Terminal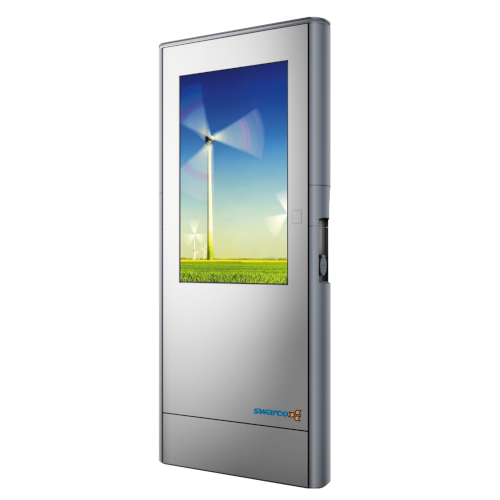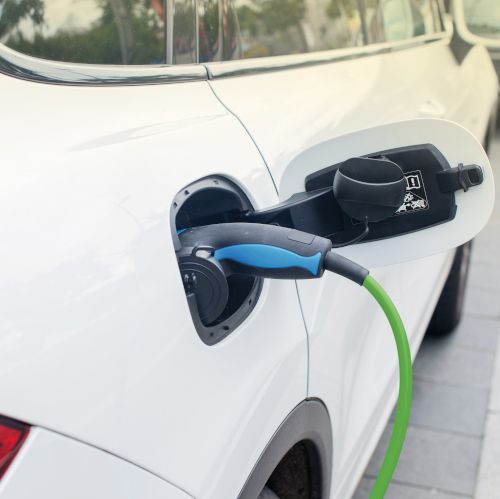 This is the larger brother of the SWARCO EVOLT PUBLIC 7 with more features and a 46"-Touchscreen for information, advertisements and city marketing.
The charging stations of the EVOLT PUBLIC 46 series is able to address and operate an unlimited number of charge points of on- and off-street parking lots. The large display can be leveraged either as information terminal or advertising space, which can generate additional revenue.
Possible areas of application:
Interactive, regional information system.
Information and communication medium for up-to-date corporate information.
Service terminal for car-sharing systems and rental terminal fpr e-bikes and pedelecs
Digital office board for local community and citizen information.
Service platform for the housing industry.
Interactive communication and loading terminal on park + ride parking lots.
Benefits
The charging stations of the "VE-Public 46" series offer a variety of functions:
Interactive operation via a sunlight-compatible screen.
Integrated PC unit for multimedia content.
Charging of electric vehicles according to IEC 61851 "Mode 3", optionally also "Schuko".
Connection and control via iPhone® and digital devices are possible.
Central monitoring, maintenance and evaluation.
Central billing option in pre-paid and post-paid procedure.
Content management system for the central maintenance of the display content.
Casing made of stainless steel and aluminum.
Integrated standard meter panel according to TAB/TAEV, approved for direct connection to power grids in G, A und CH (no separate meter box needed)
Full-service including planning, installation, safety-related system check as well as commissioning and maintenance.
Lockable modular plugs.
| | |
| --- | --- |
| Type designation | EVOLT PUBLIC 46 |
| delivery time | 6-8 weeks |
| | |
| Technical property | |
| charging power | 2 x 22 kW |
| charging mode | mode 3 |
| | |
| Operating concept | |
| selection of sockets | communication |
| user guidance | graphical display |
| communication | optionally GSM |
| | |
| Mechanical execution | |
| dimensions (WxHxD) | 880 x 2105 x 194 mm |
| weight | 180 kg |
| mounting | concrete foundation |
| | |
| Electrical execution | |
| max. suplly line / max. power | 3 x 63 A / 44 kW |
| max. supply line cross section | 4 x 35 mm² |
| measurement of voltage | S0 pulse counter each plug |
| counter field according to TAB/TAEV | optionally |
| | |
| Usability | |
| user identification | RFID / PIN |
| billing | Optional in Verb. mit GSM / OCPP 1.5 |
| | |
| Safety | |
| FI type | FI type B |
| kind of protection (IEC 60529) | IP 44 |
| protection class (DIN EN 61140) | 1 |