CAIMAN-PRO I
Wide Beam Stop+Motion Radar Detector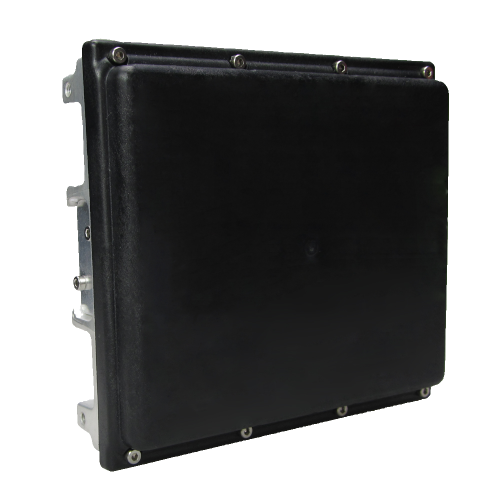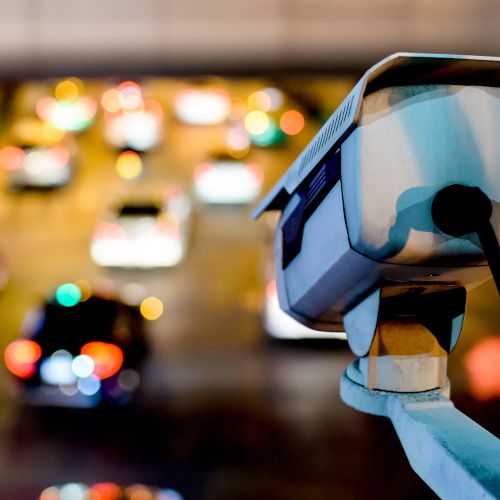 The Caiman-Pro I wide beam Stop+Motion radar detector is suited for lane discrimination in interurban areas over multiple lanes. It detects and tracks moving and stopped objects within the entire detection area delivering the following data: vehicle speed, length, net time gap, direction and classification.
Due to its forward firing position it offers a wide range of applications, detection points and mounting positions.
The Caiman-Pro I detections in an area of 20 m up to 150 m, more versions on request.
FEATURES
Wide beam over multiple lanes
Stop+Motion function (simultaneously up to 126 moving and stopped objects)
Accurate measurement of vehicle speed, distance to the sensor, horizontal and vertical angle
Single vehicle data with peed, length, net time gap, direction and classification in interurban areas
2 vehicle classes acc. to TLS (car-similar / truck-similar)*, 4 vehicle classes (car, truck, motorbike, other vehicles)
Multiple choice of detection points and mounting positions (e.g. mast arm, vertical pole or sign gantry)

* on the basis of German TLS-BASt, in Versions including PRIMOS IOC
TYPICAL APPLICATIONS
Traffic management and traffic data acquisition in interurban areas with detection of vehicle speed, counting and occupancy
Classification on up to 4 lanes
Special applications such as wrong way driver detection, traffic jam detection
STOP+MOTION FUNCTION
Due to its novel Stop+Motion function the Caiman-Pro I not only detects and tracks moving objects but also determines stopped objects. The sophisticated algorithm "remembers" static objects until they start moving again thus providing an additional presence detection.
DETECTION POINTS
For the most accurate classification we recommend the mounting in a sidefired position (right or left).
Simultaneous Detection
accross all Lanes
Only one radar necessary for the detection
Simultaneous detection accross all lanes within the detection area
Detection within the entire detection area up to the detection threshold (20 m up to 150 m from mounting point) or only in selected parts
100 % independent of time of the day and light conditions (bright sunlight, shadow, dawn, night)