BARRIER MOUNTAIN ACCESS
High Security Barrier for Mountain Roads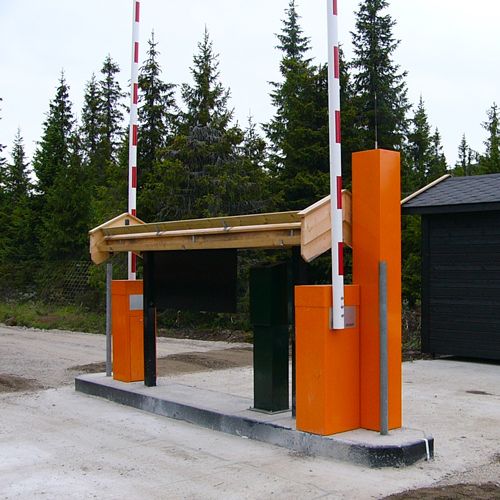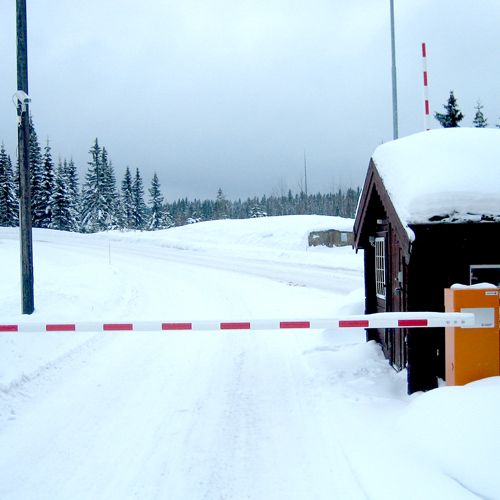 SWARCO provides complete payment solutions for mountain roads. Over 70 Norwegian mountain roads are using SWARCO's systems for secure, flexible and efficient access control.

All system can be adapted to individual needs:
Payment options with all types of credit cards, BankAxept and / or mobile payment.
Proximity cards for regular users.
Easy management via contactless cards.
Cellphone opening for full flexibility for operating personnel.
Alarm system and automatic opening in case of network failures.
Our solutions are tailored to customer's needs and requirements.
For more information, inspection or offers, please do not hesitate to contact us.
Benefits
SWARCO delivers basic systems ready for custom installations for one or two booms, with or without payment, with roof and construction. Powerful booms with clutch and brake manufactured to withstand heavy loads. Base Plates with rotation system to cause minimal damage to the equipment in the event of a collision.
Payment machines, customized for payment from the car seat, automatic transaction management without work for the road operator.
Benefits
Easy operation – low cost
High security for cash box
Easy for users
Full control of payments
Higher security against theft
Payment Options
Credit / debit cards
Mobile Payment
Subscription Solutions
Memory system
Proximity cards
Mobile Opening
Radio / Remote Control System