From 26 to 30 June 2023, the 4th TRB International Symposium on Freeway and Tollway Operations (ISFO) will take place in Vienna under the motto "Innovation Advances Towards the Future of Managing Traffic".
A unique event beyond classic traffic management
The challenges lying before us show the need to team up with other international platforms worldwide and to look beyond traditional traffic management. Climate change needs to be addressed now! Innovative solutions and building blocks like digital transport infrastrucuture, micro mobility or drones can open new paths for a sustainable, future-proof traffic management.
This 4th International Symposium on Freeway and Tollway Operations will provide a platform for managers, traffic engineers, practitioners, and researchers to discuss and share their experiences with "The Future of Managing Traffic". Industry leaders and specialists from around the globe are invited and will lead discussions on the challenges, research needs, and innovative approaches to collaborate with other agencies and service providers to improve how they actively manage and control traffic on the surface transportation system.
Get the information folder here.
Dates
26 to 30 June 2023
​​​​​​​
Venue
The Stage @ TechGate
Donau-City-Straße 1
​​​​​​​A-1220 Vienna, Austria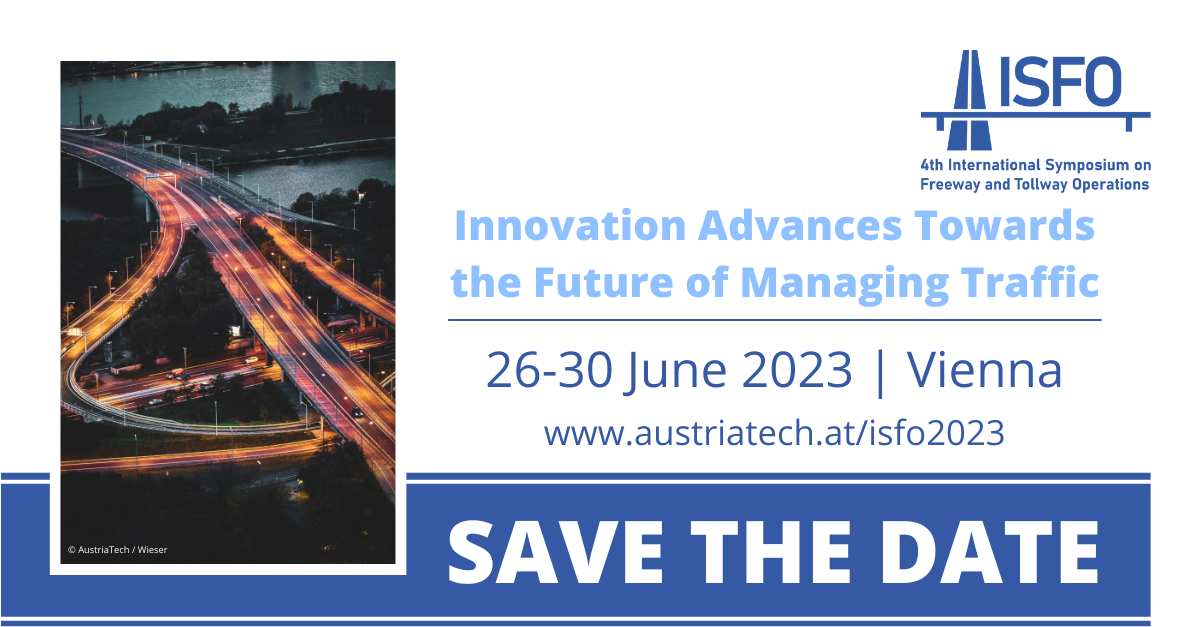 SWARCO supports the event as a sponsor.
"SWARCO supports the TRB ISFO event because as a leading player in ITS, we cannot miss out when it comes to envisioning the future of traffic management on our roads. Especially not when the congress takes place right on our doorstep."
Michael Schuch, CEO SWARCO AG
Join our workshop on 27 June.
On 27 June, from 15:30 to 17:30, SWARCO will hold a workshop on the topic of
Preparing and classifying the road infrastructure in terms of its suitability for automated driving
Details to follow.